​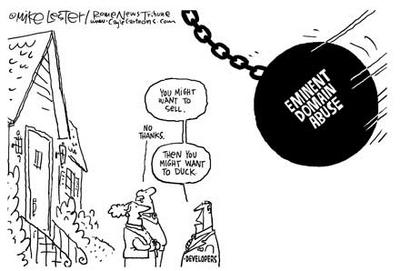 What Is Eminent Domain?
The power to take private property for public use by a state, municipality, or private person or corporation authorized to exercise functions of public character, following the payment of just compensation to the owner(s) of that property.

Southmost Realty, Appraisals, and Expert Court Witness have 40+ years of experience in eminent domain appraisals and also provides litigation support for a variety of different property types and client situations.

We Specialize in:
*HIGH ELECTRICAL VOLTAGE POWER LINES
*WIND TURBINES
*HIGH POWER GAS LINE INTRUSIONS
*DRAINAGE EASEMENT EXPANSIONS
*TxDOT HIGHWAY EXPANSIONS
*ANY MUNICIPAL WATER LINES
*ROAD EXPANSIONS
*DRAINAGE EXPANSIONS
*FEDERAL PROJECTS (HIGHWAY EXPANSIONS, DRAINAGE EXPANSIONS, PUBLIC WORK PROJECTS)
*EMINENT DOMAIN APPRAISAL REVIEWS (FEDERAL STATE MUNICIPALITIES, PUBLIC ENTITIES)
Got a Question?
Do you have a question? We can help. Simply fill out the form below and we'll contact you with the answer, with no obligation to you. We guarantee your privacy.